Welcome to All Saints Catholic School!
Located in Far North Dallas, All Saints Catholic School educates students in PreK 3 through 8th grade. At All Saints Catholic School, we believe each child should be the person God intended them to be. By providing small class sizes, a rigorous academic and spiritual program, and leadership and service opportunities, we form young men and women dedicated to achieving excellence in faith, academics, service, and character. Students learn to think critically, communicate effectively, and work collaboratively as young men and women of faith.
All Saints is a three-time recipient of the National Blue Ribbon School of Excellence Award. One hundred percent of our graduates are accepted to the high school of their choice, are consistently ranked at the top of their high school classes, and go on to excel at the nation's top universities.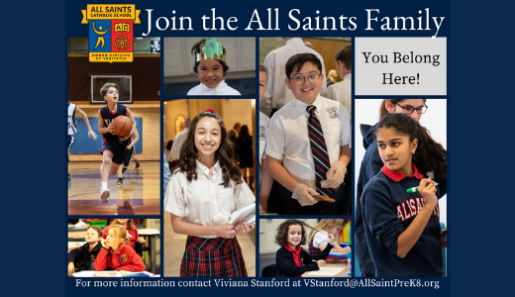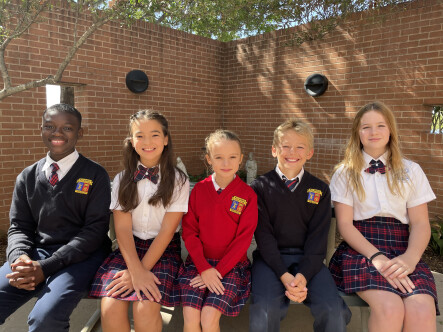 "All Saints offers an excellent academic foundation for our children while instilling in them strong Christian values. The smaller student body has allowed our children to form strong bonds with classmates and teachers. All Saints is more than a school, it's an extension of our family, helping us to teach and develop our children." -ascs parent