Funerals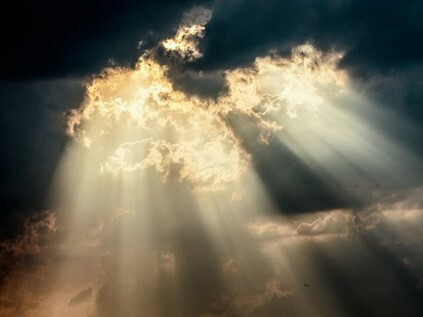 "Christians celebrate the funeral rites to offer worship, praise, and thanksgiving to God for the gift of a life which has now been returned to God, the author of life and the hope of the just. The Mass, the memorial of Christ's death and resurrection, is the principal celebration of the Christian funerals." (Order of Christian Funerals §5)
All Saints Catholic Community would like to extend our sincere condolences for your loss.
It is never easy to lose a loved one, no matter their age or circumstances.
Know that you and your family will be in our prayers.
Funeral Masses are beautiful and prayerful expressions of faith in God.
A Funeral Mass is an important completion of a Catholic life.
Funeral and memorial Masses are celebrated Monday through Friday excluding holy days and holidays. Possible Mass times are 10:30 and 11:00 am, 1:00 and 2:00 pm, pending confirmation of church and priest availability. The Mass generally should be in the morning if the interment is to take place the same day.
If a loved one has been called home by God and you want to schedule a funeral or memorial service or to Pre-Plan a Funeral, please fill out the form below to begin the process:
Please expect a call or an email from us within 24 hours, unless submitted on a weekend.
Contact Us
Donna Raker | Funeral Coordinator & Sacristan
| (972) 778-0369