ASYM Confirmation Preparation
All Saints Confirmation Prep Overview 2022-2023
Confirmation is a Strengthening by the Holy Spirit in order to live more completely as a missionary disciple. Confirmation Prep is all about becoming ready to receive that gift and that commission.
The Confirmation Prep program at All Saints is composed of two parts: General Formation, and Proximate Formation.
General Formation normally takes two years, at the direction of the Diocese of Dallas, and the Sacrament is received in the 8th grade.
No matter which track the Candidate takes for General Formation, he/she will participate equally in the Proximate Formation. This includes Ministry and Mission Reflections, a Letter to the Bishop, Adoration and Confession, and the Retreat in the Spring of the final year.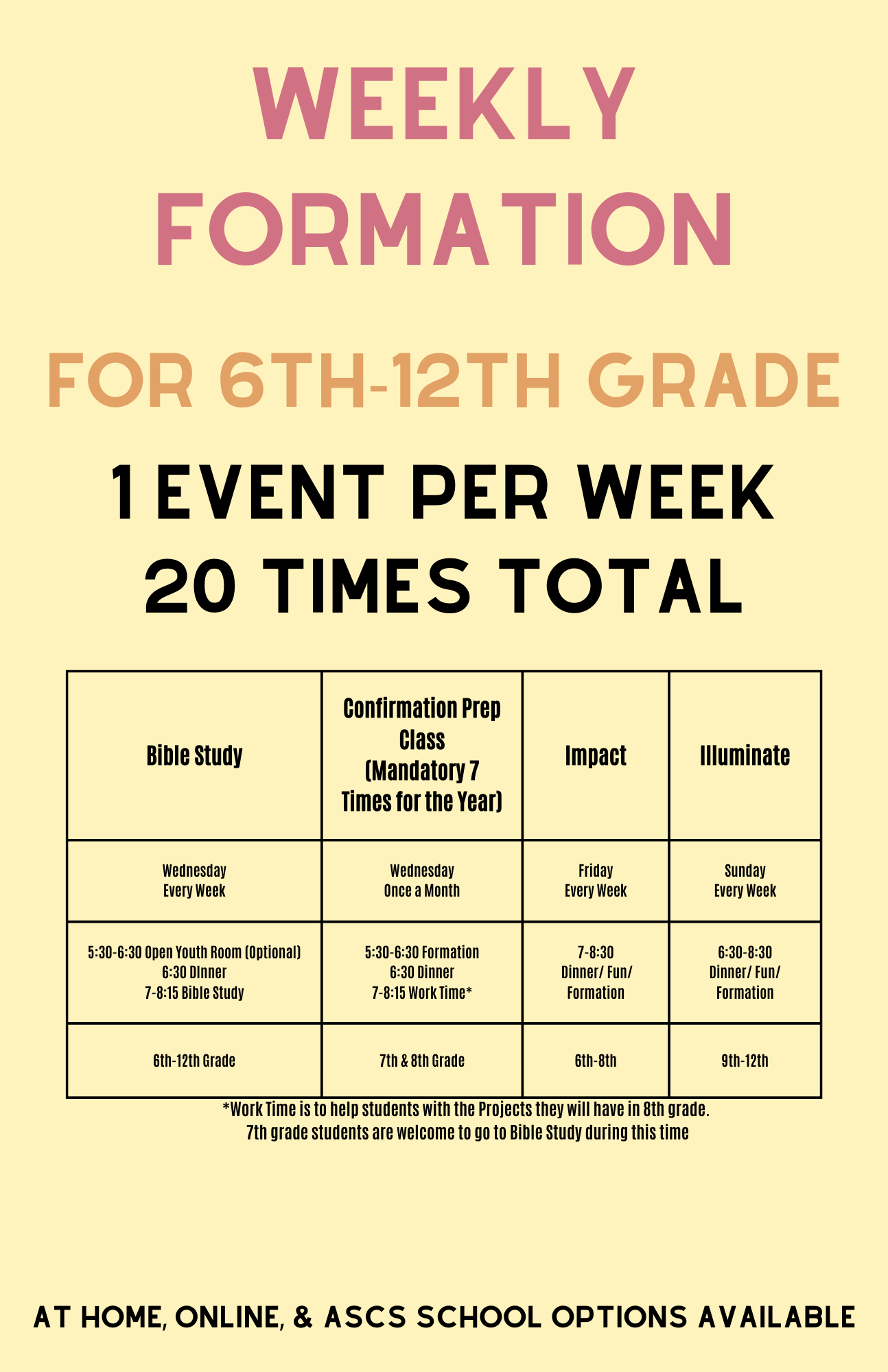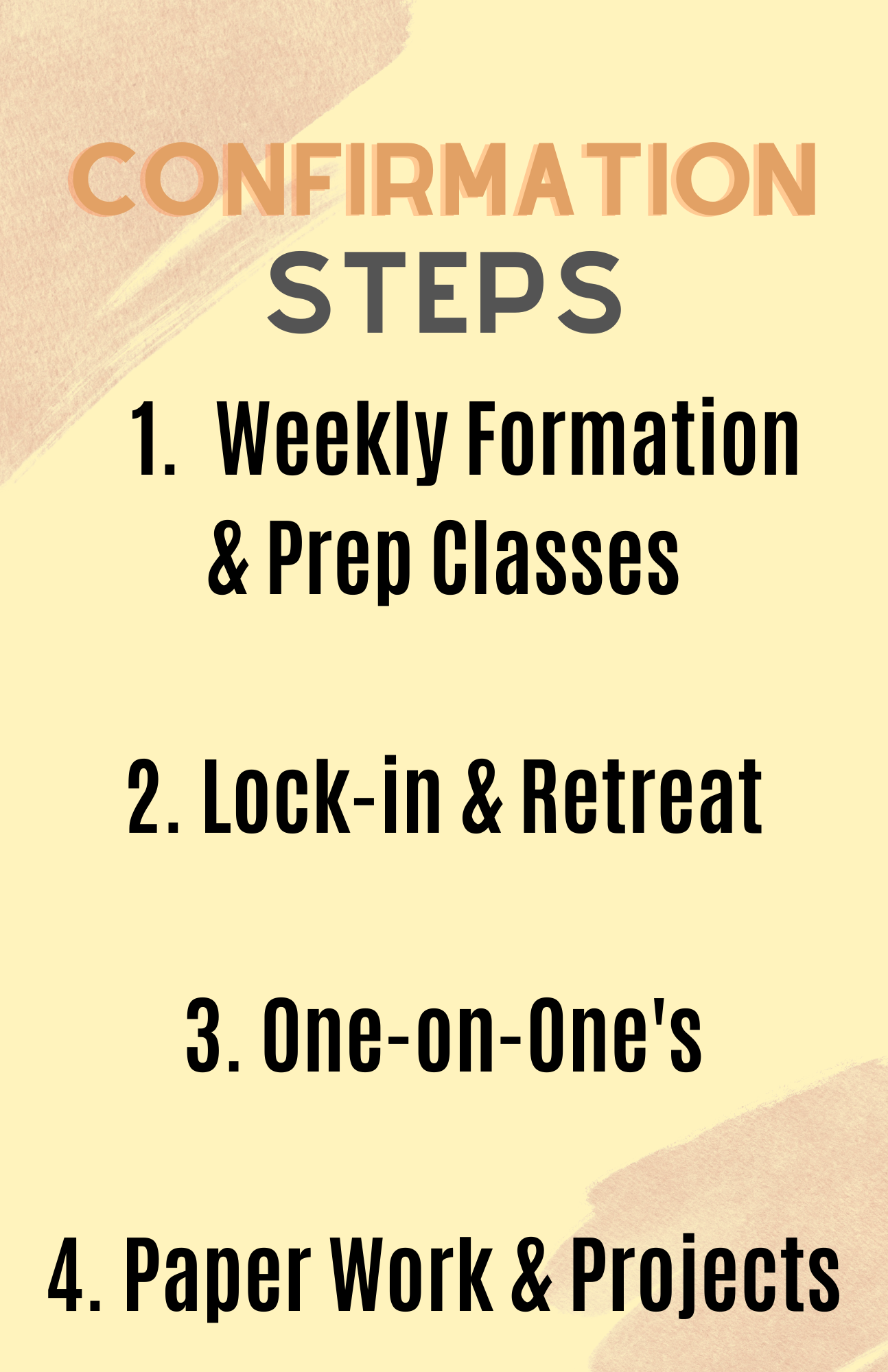 What is Confirmation?
Confirmation is one of the Seven Sacraments of the Catholic Church, and of those, it is also one of the three Sacraments of Initiation. For a full list of what all those are with more details, click on the image below: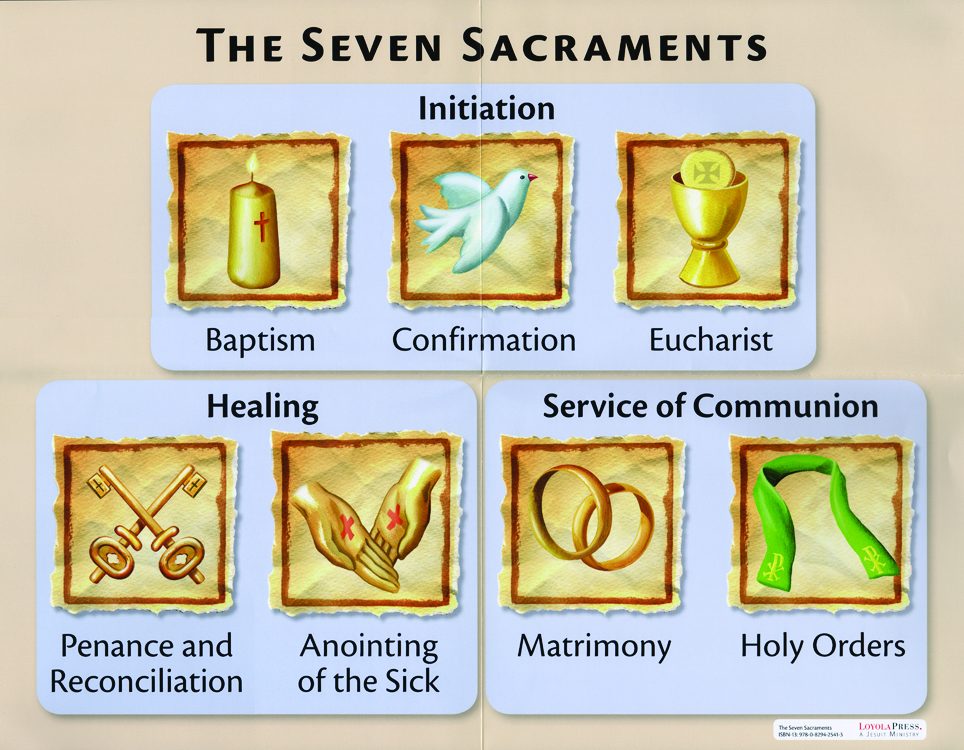 The Sacrament of Confirmation takes its name from the Latin "confirmare": "con-", meaning 'with' or 'to', "firmare", meaning 'to strengthen,' 'to support,' 'to establish'.
This sacrament is about the Lord stirring up the gifts we first received in Baptism, and fortifying us with the Holy Spirit, in order to live and share the Gospel. We often hear that Confirmation is some kind of 'rite of passage' or 'taking on the faith for yourself as an adult', or 'graduation from religious education', or maybe that it is just another check-box to have completed for whenever you want to get married in the Church. Forget all that - Confirmation is a gift that God offers us; a gift that is all about us becoming missionary disciples.
In the Confirmation prep program at All Saints, we focus on being as ready as possible for that gift.
For more information, check out the video of last year's Confirmation Mass and some other great videos!
---
---
---
---
---