Nursery
Welcome!
Our nursery provides quality, no-cost childcare during Sunday Masses. The two nurseries are located off the hallway adjoining the Narthex. We offer childcare for infants and children through age 3, during the 9 a.m. and 11 a.m. Masses on Sundays. Volunteers are needed!
We are also open for certain parish and organization's events. For these events we take children of all ages.
For every child that spends time in our Nursery, we need the following two forms. You can fill them out on-site, or download them below and bring them to your first visit:
Family Registration FormWaiver
---
Upcoming Special Event Nursery RSVPs
Mom's Group Meeting- Dec. 2nd 9:30-11:30am
Advent Series- Dec. 12-14th 6:30-8pm
Marriage Enrichment Jan. 21st 6:30-8:30pm
---
More Information
---
Our Sunday Nurseries
St. Scholastica Nursery NOW OPEN!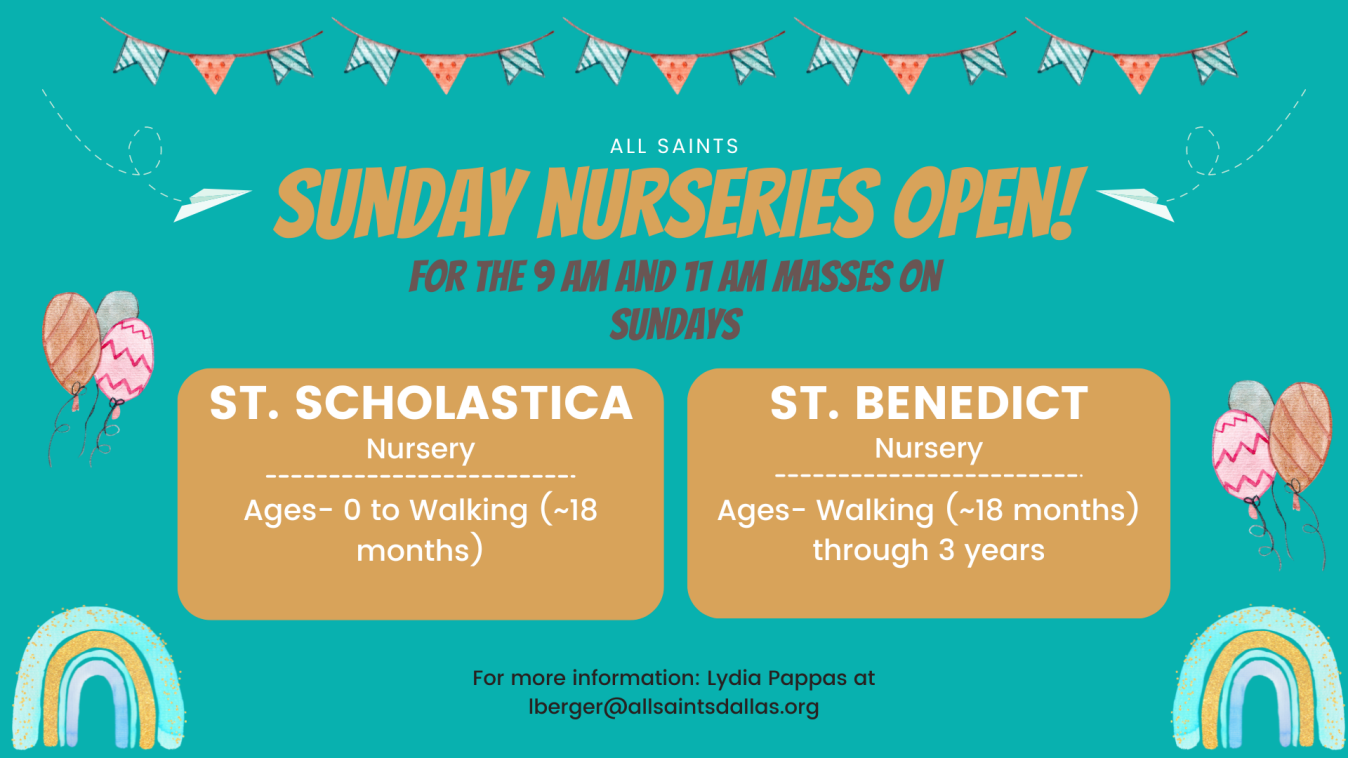 Contact Lydia at for information!
---
Meet Our Nursery Staff!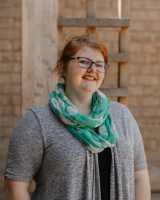 Lydia Pappas
Nursery Coordinator
E-Mail:

Laura Andrews
Nursery Staff
E-Mail:

Isabel Cruz
Nursery Staff
E-Mail:

Monica Gil
Nursery Staff
E-Mail:

Terri Grutzmacher
Nursery Staff
E-Mail: