Nursery
Welcome!
Our nursery provides quality, no-cost childcare during Sunday Masses. The two nurseries are located off the hallway adjoining the Narthex. We offer childcare for infants and children through age 3, during the 9 a.m. and 11 a.m. Masses on Sundays. Volunteers are needed!
We are also open for certain parish and organization's events. For these events we take children of all ages.
For every child that spends time in our Nursery, we need the following form. You can fill it out here, or on a hard copy at your first visit and then once a calendar year:
Family Registration Form
---
Upcoming Special Event Nursery RSVPs
We will be CLOSED for all Easter Masses!
A Night of Hope and Awareness- March 26th 6-8:30pm
Mom's Group Meeting- April 14th 9:30-11:30am

RSVP coming soon
For more information: click here.

Marriage Enrichment May 13th 6:30-8:30pm

Email David Mora at
For more information: click here.

We will be OPEN for Mother's Day May 14th!
---
More Information
---
Our Sunday Nurseries
We are now hiring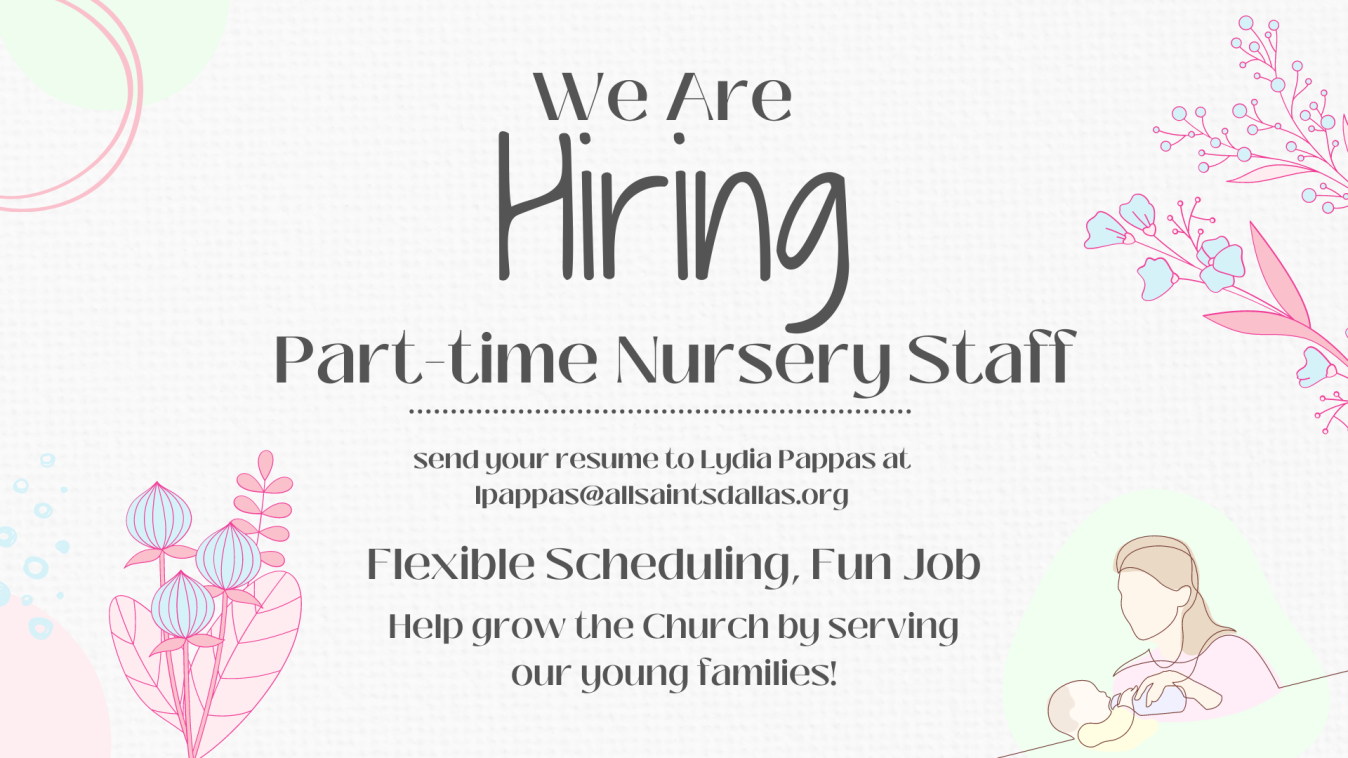 Contact Lydia at for information!
---
Meet Our Nursery Staff!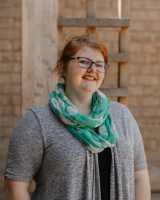 Lydia Pappas
Nursery Coordinator
E-Mail: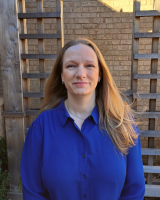 Laura Andrews
Nursery Staff
E-Mail: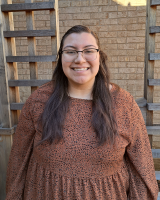 Isabel Cruz
Nursery Staff
E-Mail: