Ways to Give Online
GIVE BY TEXT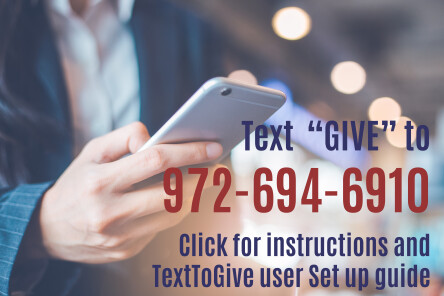 How-to Videos - Text to Give
Text to Give Highlights
Text to Give Recurring Donation
Online Giving Update Giving Account Info
How-to Guides - Text-to-Give
GIVE Online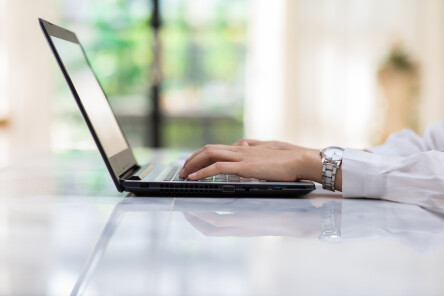 How-to Videos - Give Using Any Device
Online Giving on our Website
Online Giving Update Giving Account Info
How to Guides - Giving Using Our Website
Online Giving FAQs
Is my giving information secure?
Absolutely. Whether you plan to give a single gift, schedule recurring donations, or view your giving history, you can do it all online. It's quick, easy, and secure. Both Elexio Giving and All Saints Catholic Church, Dallas maintain full Payment Card Industry (PCI) compliance via the SecurityMetrics PCI Certification Program, which means your data is rigorously protected through the industry's strictest equipment safeguards and security protocols. That means you can give with confidence! Any personal or financial information you enter is encrypted using SSL security – the same state-of-the-art security measures used by online retailers, banks, and other financial institutions.
Do you follow PCI Compliance?
PCI DSS Compliance & Security
As required by the PCI Security Council and all processing banks, our company is a Level 1 Certified PCI Compliant Service Provider. This means we conform to the highest set of security standards in the payment card industry. Your account managers, end users, and our employees will never have access to the type of sensitive information that might lead to an unauthorized transaction.
SSL Transaction Security
Our giving portals use 256 Bit SSL technology for data transactions. All personal, credit card, & bank information is submitted using 256 bit encryption. There is no stronger form of protection than this encryption and by doing this, we eliminate the possibility that someone might "tap" the line and extract your personal data from it. 256-bit SSL encryption has never been broken and according to RSL Labs, it would take a "trillion-trillion years" to crack the code using today's technology.
The Datacenter
Our datacenter upholds security measures to rigorous standards. Proximity card entry, camera-recorded server room access, and a perimeter security system all protect the datacenter facilities. These security components ensure only employed certified Server Engineers have direct access to the datacenter and individual servers. This restricted access ensures maximum security when maintaining, upgrading, and troubleshooting servers in the racks.
What Payment Methods do you Accept?
We accept donations from credit/debit cards (MasterCard, VISA, American Express, Discover) as well as your Bank Account (our recommendation). While we're happy to accept your donation by any means, Bank Account donations cost significantly less, allowing more of your gift to go towards ministry.
Do I need to Create an Account?
No. That said, we do recommend creating one so that you can view your online giving history. Also, you will be asked to create an account if you'd like to setup recurring donations. At this time, the account for Online Giving is separate from the Account you may have set up in the ELEXIO Database to Retrieve your end of year statements for 2022. Soon, the accounts will sync together with a single sign on. Watch for more news of the single sign on option.
Will I Receive a Receipt When I Give Online?
Yes. You will be emailed a donation receipt each time you give. Again, we recommend creating a giving account so you can view all your online giving history.
Is there a minimum or maximum I can give online?
No. That said, for very large gifts, we recommend you contact us to ensure your gift is processed in a timely fashion. (Our internal giving security can flag large donations for security reasons).
Additional Support and Individual Help with Online Giving
Lets us Help You Get Started
To assist members in the enrollment process, we've created an Online Giving Brochure as well as some FAQs below. We encourage you to review these resources. If you would like additional help, please schedule some time for one-on-one support.