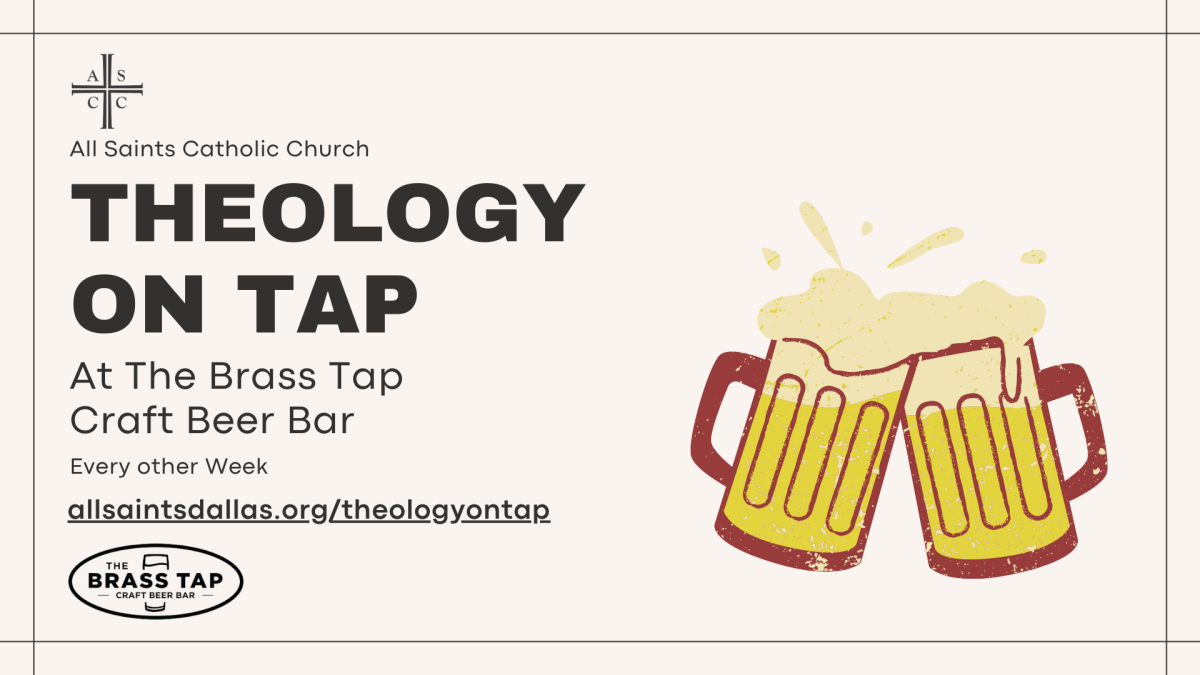 Wednesday, November 30, 2022, 8:00 PM - 9:30 PM
Got questions about the Faith? Want to hear about important topics from our Clergy? Want to hang out and grab a drink? If you answered yes to any of these, come check out Theology on Tap with All Saints this Fall, at the Brass Tap, across the street from the Church!
Check out the dates, times, and topics below, and/or submit your questions in advance!