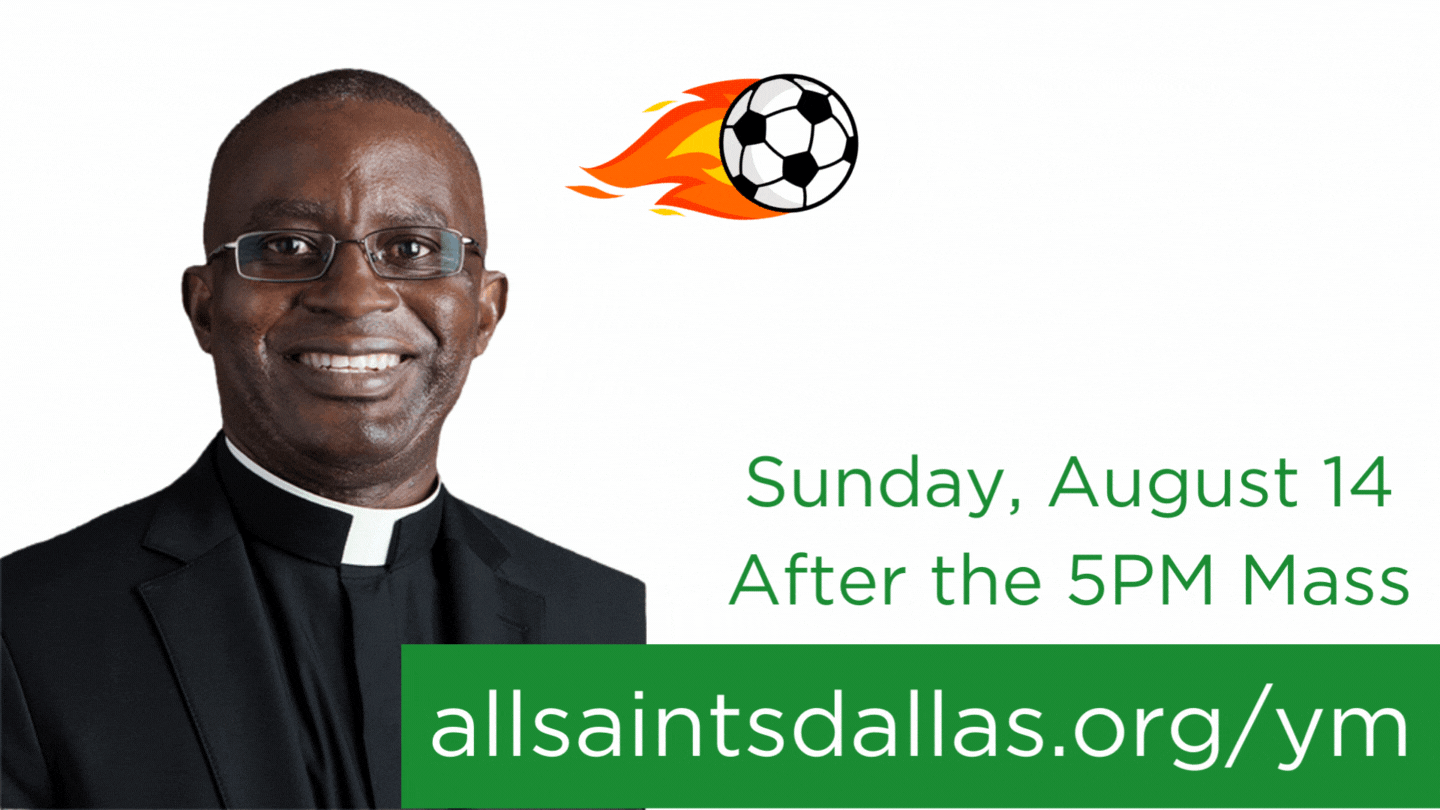 Sunday, August 14, 2022, 6:00 PM - 8:30 PM
Sunday, August 14th will be our SUMMER FINALE! And what better way to finish than by competing with our pastor in a game of soccer! We will begin after the 5pm mass, so bring your soccer gear!
Even if you're not on the field, come join us for for food, refreshments, and sideline games and activities.
For anybody wanting to play, please fill out this form:
For those wanting to play who are under 18, please download and fill out the following liability form, then bring it on Sunday or email it to Kevin before then: