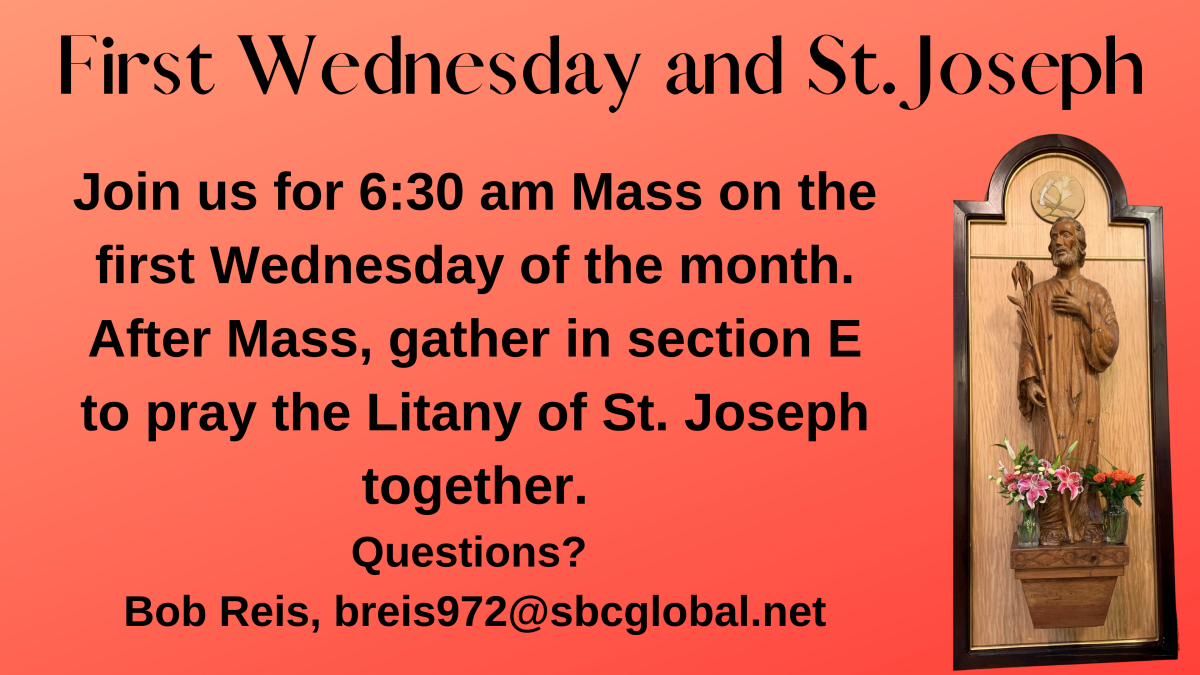 First Wednesday of the month, 7:00 AM - 7:20 AM
In Church tradition, first Wednesdays of the month are dedicated in a special way to St. Joseph.
The faithful are encouraged to offer Mass and Holy Communion in honor of St. Joseph for the salvation of the dying and
for a happy death for yourself and the members of your family. We honor Saint Joseph as our spiritual father and protector of the church.