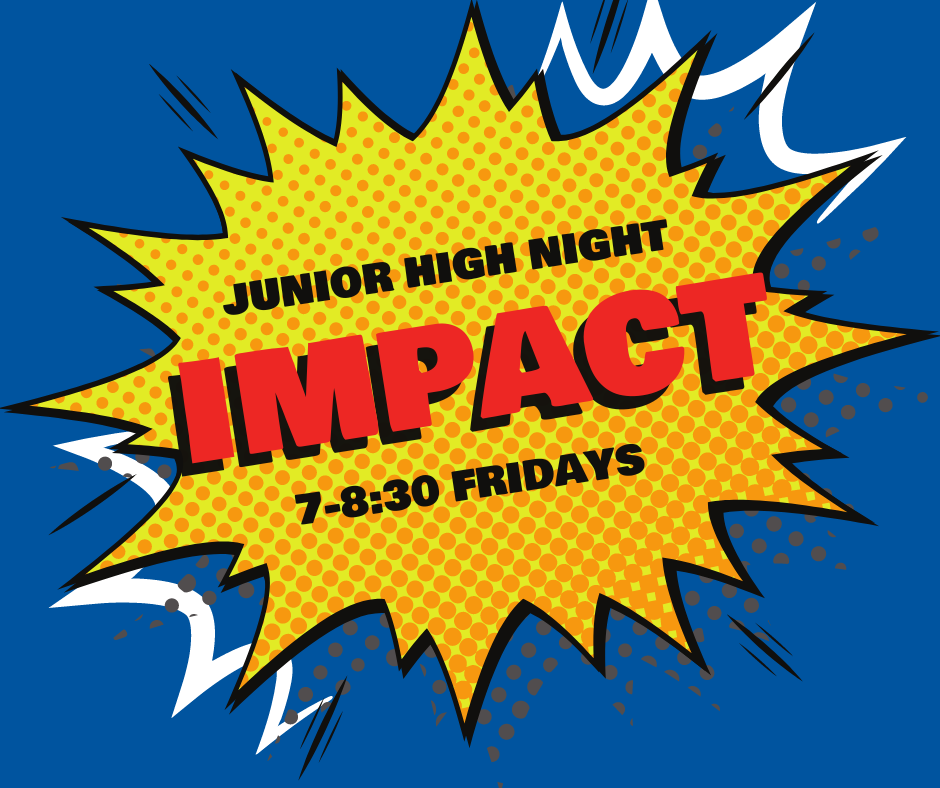 Every Friday, from 01/13/2023 to 05/26/2023, 7:00 PM - 9:00 PM
Back to Youth Ministry Main Page
---
IMPACT Nights
IMPACT is a weekly gathering of Junior High teens where we talk about different topics concerning the faith, life, friendship, and more. We normally have a talk, some fun events, small groups, and food! We'll have small groups and social opportunities as well. IMPACT is held almost every Friday, 7-9pm at All Saints Catholic Church. We will usually meet in the Fellowship Hall / Gym. Open to all in 6th-8th grade, no matter where you go to school or what parish you go to for Mass!!
Sign-in & Sign-out: The first time at Impact each school year, a parent will need to fill out a brief permission slip at the front desk. For every other week afterwards, a parent just has to sign their student in. Everyone must sign out their student at the end of the night.
For each IMPACT Night, we need at least 4 Adults signed-up to volunteer. Please plan to arrive by 6:30 the evening-of. IMPACT will only go forward if we have those 4 adults by Noon of the same day. Please contact Summer to volunteer: .