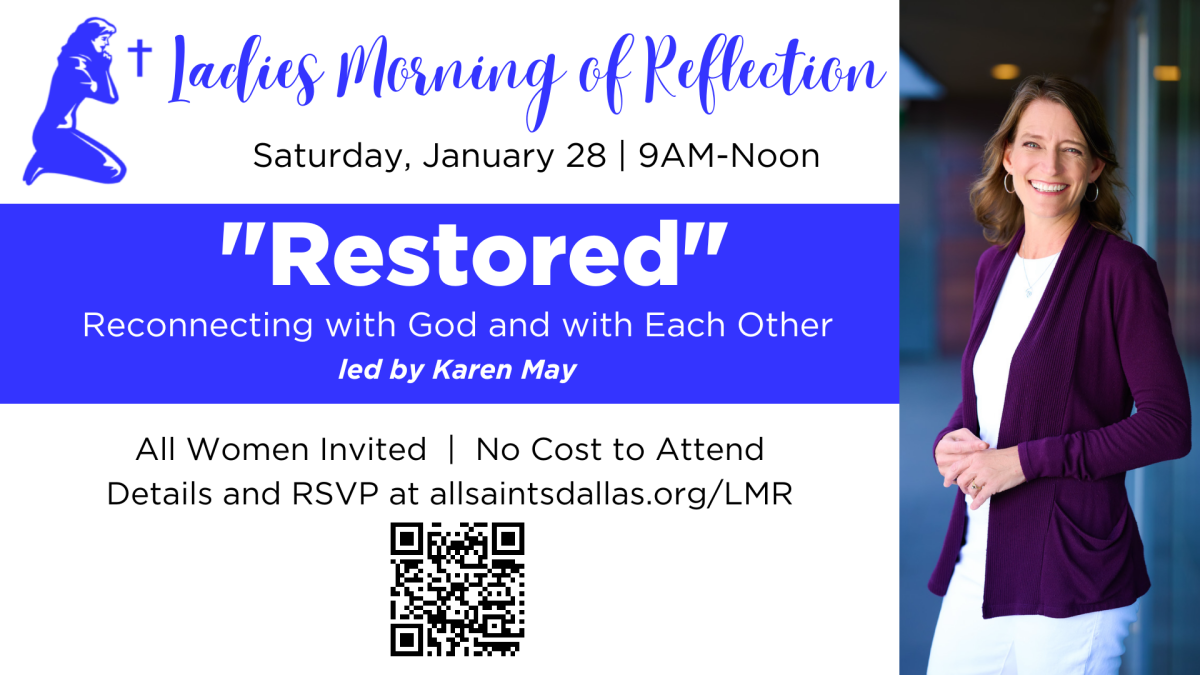 Saturday, January 28, 2023, 9:00 AM - 1:00 PM
Our speaker is Karen May, a dynamic and inspirational author, speaker, and spiritual director who believes that powerful faith doesn't have to be complicated.
Reservation is required as space is limited. Those without computer access can contact Jan Storey, 214-557-3722.
While there is no fee to attend, donations will be accepted to defray speaker and event expenses.
Sponsored by All Saints Women's Organization and Ladies Auxiliary of Lumen Christi.