Career Ministry
Job Search Workshop | Feb. 4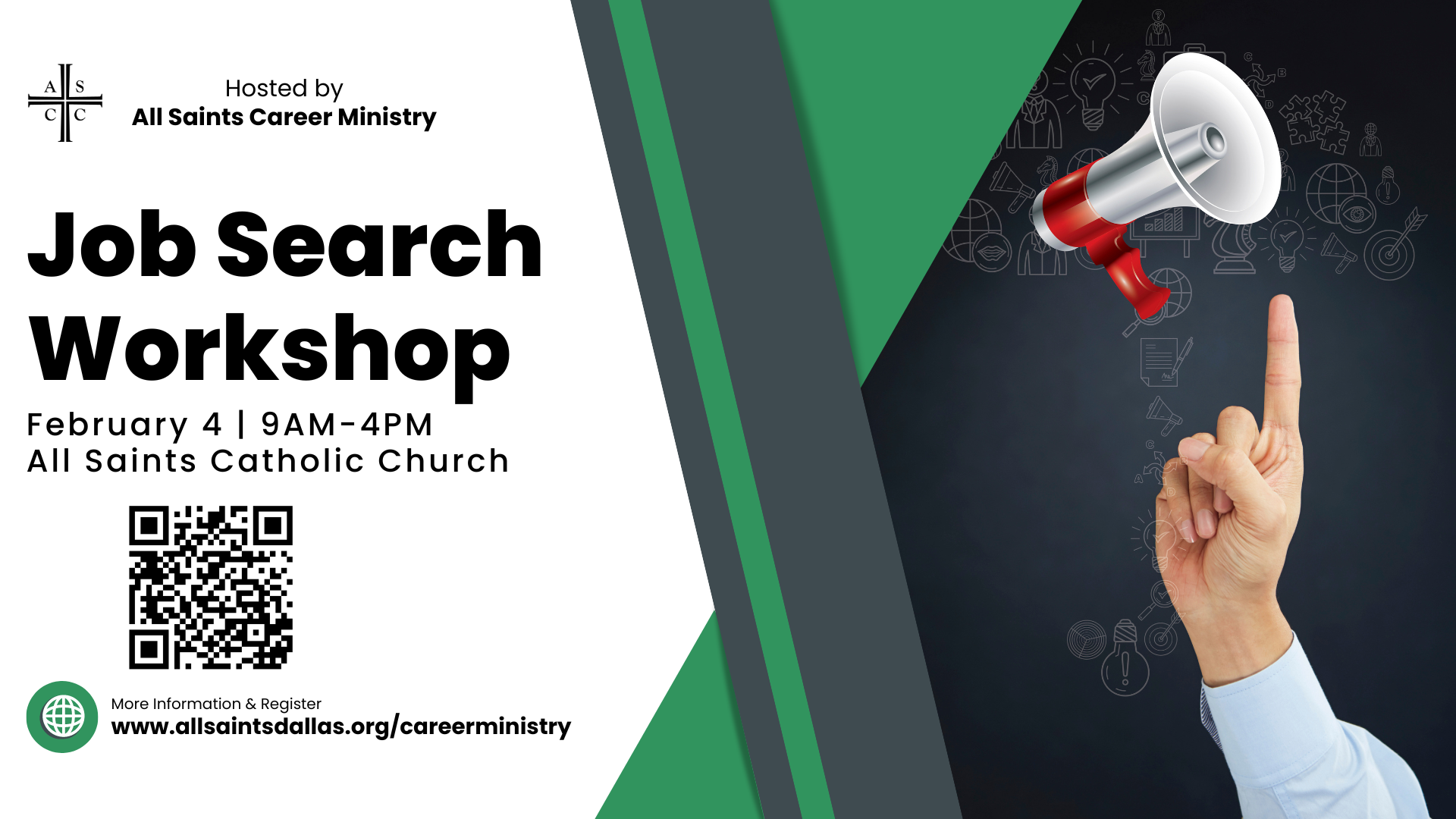 The All-Saints Career Ministry will be hosting a comprehensive, faith-based job search workshop on February 4, 2023, 9:00 AM – 4:00 PM, on the campus of All Saints Catholic Church, 5231 Meadowcreek Drive, Dallas, 75248. This workshop is designed to define what to do, how to do it, when to do it, and why on the job search/career enhancement front. This fee will include a copy of The Champion Way: Land Your Dream Job in 4 to 8 Weeks, the career development guide on which this job search workshop is based, plus lunch, drinks & snacks. Scholarships are available!
---
Train | Coach | Connect
All Saints Career Ministry (ASCM) aims to provide counsel and training to those transitioning in their career, experiencing employment challenges, and/or looking to develop professionally. ASCM seeks to educate, equip, and encourage our community to hear God's calling and ensure that our participants are thriving in the right role. We enable connection in our community through online and in-person events, one-on-one coaching, practical jobseeker assistance, employer connections, and more for individuals to realize their God-given talents and discover their potential.
Job Seeker Volunteer Employer Partner
"For I know the plans I have for you," declares the Lord, "plans to prosper you and not to harm you, plans to give you hope and a future." - Jeremiah 29:11
---
Check out Our Social Channels
---
Crossroads Career Podcast