Church Staff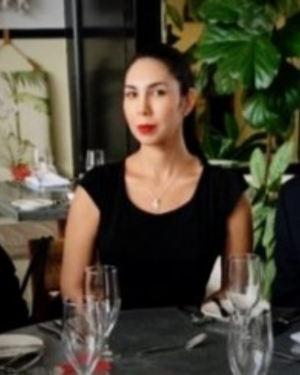 Heisa Londono
Heisa is a strong believer in God, a Mother, a Wife, and a professional advocate in the United Nations 2030 Agenda. She is convinced that we all have a purpose in life, that discipline beats motivation, and that every problem has a solution if you work hard to find it. 
She volunteers for two of the United Nations Sustainable development Goals: # 8 Decent work and economic growth, and #17 Partnerships to achieve goals focused on the transition of professional careers in Dallas Forth Worth. Before moving to Texas, she was the Director of Sustainable Development projects for Latin America, Governmental Consultant for Public Private Investments LaTam, and is a UNESCO certified expert in the United Nations System, ethics and corporate social responsibility. She is currently pursuing a Master's Degree in Business Administration (MBA) with an emphasis in Project Management at the Polytechnic University of Catalunya and Aden University, and is a Member of the Latin American Professional Association.  
Heisa has always worked with different types of projects which helps her evaluate different hiring perspectives. As a volunteer, I offer my support to integrate professionals who want to resume their professional careers or perhaps start one but are unaware of the process, especially in the Latino community.